Heal Pain from the Inside Out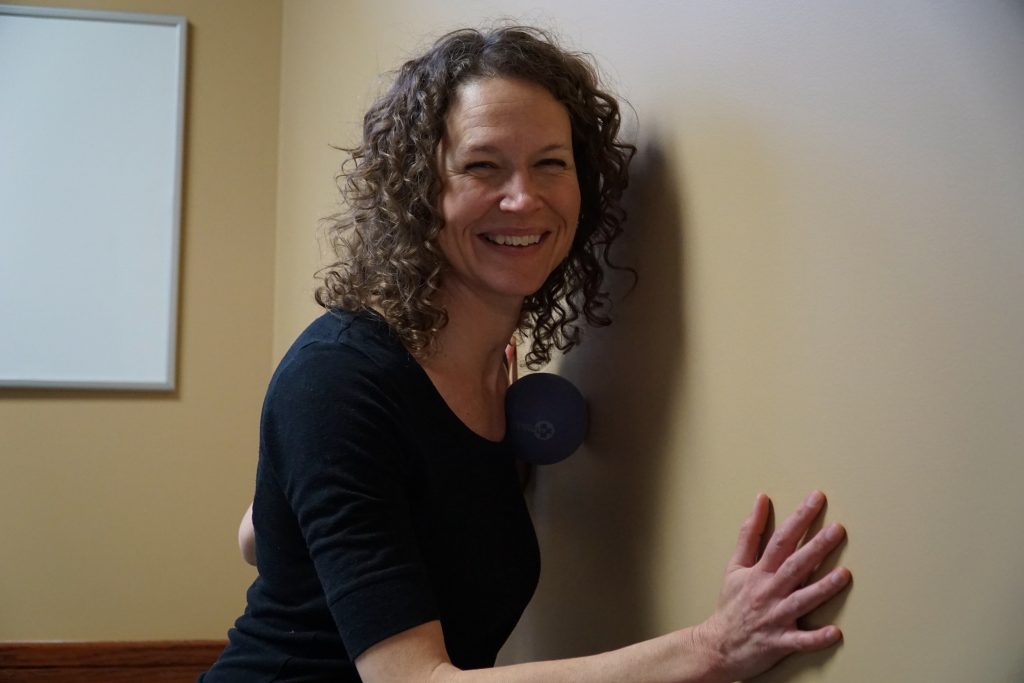 Are minor aches and pains becoming more insistent (and a little scary)? Do you fear that this is just what it's like to get old? Do you wake up in the middle of night, mind racing with an endless list of To Dos? Do you wish for more time and space to actually ENJOY life and do the things you love, but aren't sure how to balance that with family, career, and everyday responsibilities?
I won't tell you to take a big breath. I find it annoying when people tell me to do that!
But, I WILL tell you that there is hope. You can learn how to operate your body better. You can find more space and ease in your mind. You have so much capacity within yourself to heal.
Through my bodywork and coaching practices, I can assist in drawing out your innate healing ability.
Using ancient healing techniques supported by modern science, we will work together to help you reduce pain, invigorate your body, and bring lightness and fun back into your life.
About Me
Hi! I'm Heather, a bodyworker and somatic coach.
In my therapy and coaching practice, Space to be Human, I help people release pain, stress, and tension and return to wholeness. Together we tap into your inner wisdom, determine what your body is asking for, and work together to provide the conditions your body requires to heal. Using evidenced-based tools such as massage, meditation, body-centered awareness, and strengths-based coaching techniques, I help you reach your full potential.
After 15 years in the corporate world, my life was transformed by making small, sustainable changes in attitude, lifestyle, movement practices, and nutrition.  With this new appreciation of our innate ability as human beings to heal ourselves by slowly transitioning to healthier ways of being, thinking, and doing, I embarked on a decade of deep study of mind-body health, becoming a yoga and meditation teacher, licensed massage therapist, wellness writer, and somatic coach.  I love sharing these tools and practices with others.
Many of us live life on high alert – moving fast so that we can mark off all of our To Dos as quickly as possible, hoping that ONCE EVERYTHING IS DONE, we can actually…. RELAX.
What if it's possible to have that To Do list, AND have peace?
The truth of the matter is, our To Do lists will NEVER be done.
And by living in that constant state of rushing, clenching, taking care of everyone else before we take care of ourselves, we are using up our bodies without living in our bodies.
We are missing out on the joy, the fun, the ache and the beauty of life.
If you want to learn how to slow down, find out what really matters to you, and take purposeful steps in a direction that gives you more ease, peace, and LIFE, I can help you.
1:1 Bodywork
In these sessions we will work together to help you release tension, pain, and stress, so you can move with more freedom, sleep more deeply, and have the energy and capability to do the things you love.
To help relieve pain and improve resilience, we listen to the body and then use a variety of modalities such as CranioSacral therapy, breathing exercises, and focused massage techniques to provide a tailored treatment plan. More more details, click here.
You can book a session with me here.
1:1 Wellbeing Coaching Program
You've met all those major life goals – you have a nice house, nice family, nice career. But…something is missing. You are so consumed with the urgency of life, that you don't know how to have fun. You struggle to pinpoint what is it you really want, but you know it's not this!
In this program we will work together to identify your deepest values and design your future self vision, and then we partner together to create a plan with simple action steps to help you reach that vision.
If you are curious about how this program could help you align with your authentic self, please book a free consultation call here.
Corporate Wellness
Your staff is more stressed than ever, and you are concerned about them burning out, leaving, or even quitting in place.
My Corporate Wellness services offer science-backed teachings that help your staff feel better physically, mentally, and emotionally, improving employee health, productivity, and retention.  
Services include movement and meditation classes, workshops on wellbeing topics, and onsite bodywork.  These offerings are fully customizable to the needs of your organization.  For more details and testimonials, click here.
Contact me at heather@spacetobehuman.life or at 319-360-9662 for more information.
The Sunday Letters
If you are seeking to understand yourself better, and you are curious about how to implement small changes that can bring more energy and joy into your life, or if you just want to know about specials and workshops, you can sign up for my twice/month newsletter here!