Soooooo….. I signed up for another training class.  I know I know!  I need to take my own advice to slow down, to enjoy life, to have fun, etc.  But this is something I've been wanting to do for a decade.
 
I started my journey into the health and wellness sphere about 12 years ago, when I did a 21-Day challenge where I followed the "primal" lifestyle.  The immediate results blew my mind and completely changed how I lived my life.  At the time I wanted to TELL EVERYONE IN THE UNIVERSE about how eating whole foods, moving your body daily, being outside, having a good social network, etc. could resolve so many health issues (for me it tremendously reduced my anxiety, and it also helped me maintain a healthy weight – something I had struggled with for 20 years). 
 
BUT.  At the time health coaching wasn't really a thing.  The programs I found that taught health coaching seemed very pushy and sales-y, and I got a bad vibe from them.  Health coaching was also completely unregulated, so it was hard to know if you were doing a program that would teach you good, evidence-based info.
 
So I diverged.  I did yoga teacher training.  I did Yoga Tune Up® training.  I became a licensed massaged therapist.
 
But, helping people thrive by looking into their physical, emotional, mental, and spiritual health was, and still is, a central tenet of what I do.  But I want to DO IT BETTER.  Knowing WHAT to do is no good unless you actually do it.  Telling my clients information is not leading to transformation.
 
Enter Coaching.
 
There is an art and science to helping people change.  And I want to learn it!  So last week I started a year-long journey to become a board-certified health and wellness coach.  This means that, if/when you want to shift yourself towards a more joyful, aligned, integrated version of yourself, I will be able to help you figure out what you want and how you want to get there.
 
And THAT – me helping you figure out you – is what this coaching program is all about.  As I've dove into the reading for this class, I realized that coaches aren't supposed to tell you what to do.  They assume you have the answers inside you already, you just need help drawing them out.  I've worked with a few coaches and therapists over the past 4 years, and I've been annoyed with all of them on occasion because I JUST WANT THEM TO TELL ME WHAT TO DO.  And they won't.  They ask me questions.  They draw me out.  They make me work for my own answers.  Lo!  They were doing coaching right!
 
To that point, I recently learned about Ambivalence, which is:
"Simultaneously wanting and not wanting something at the same time." (Motivational Interviewing – Miller, Rollnick).
 
That pretty much describes me when it comes to facing any decision ever.  I talk myself into it. I talk myself out of it.  I talk myself back into it.  Then I get tired of listening to myself in my head and go and numb myself with a drink, or Instagram, or another self-help book.
 
Come to find out, pretty much everyone is like this.  We see the reasons FOR change, we see the reasons AGAINST change, and we can't decide, so we hang out in indecision, stuck.
 
But this is where a good coach can help.  Motivational Interviewing (MI) points out that "People believe what they hear themselves say."  So a coach needs to be careful what position she takes when helping a person walk through a decision.  Humans have an interesting tendency – "Argue for one side and the ambivalent person is likely to take up and defend the opposite." (MI)   So, if a coach takes a stance such as, "You need to quit smoking,"  the coachee will hear himself give the coach ALL the reasons why he should continue to smoke.  Instead, asking the coachee something like, "Why would you want to make this change?  What are the 3 best reasons for you to do it? How important is it for you to make this change?" (MI) could lead the coachee to vocalize his reasons FOR quitting, and maybe he hears himself give those reasons and then actually believes them.
 
It reminds me so much of working with Huehue.  The more I go after him, the more he runs. But If I walk away for a spell, within a few moments he is bopping after me.  That oppositional energy is so powerful!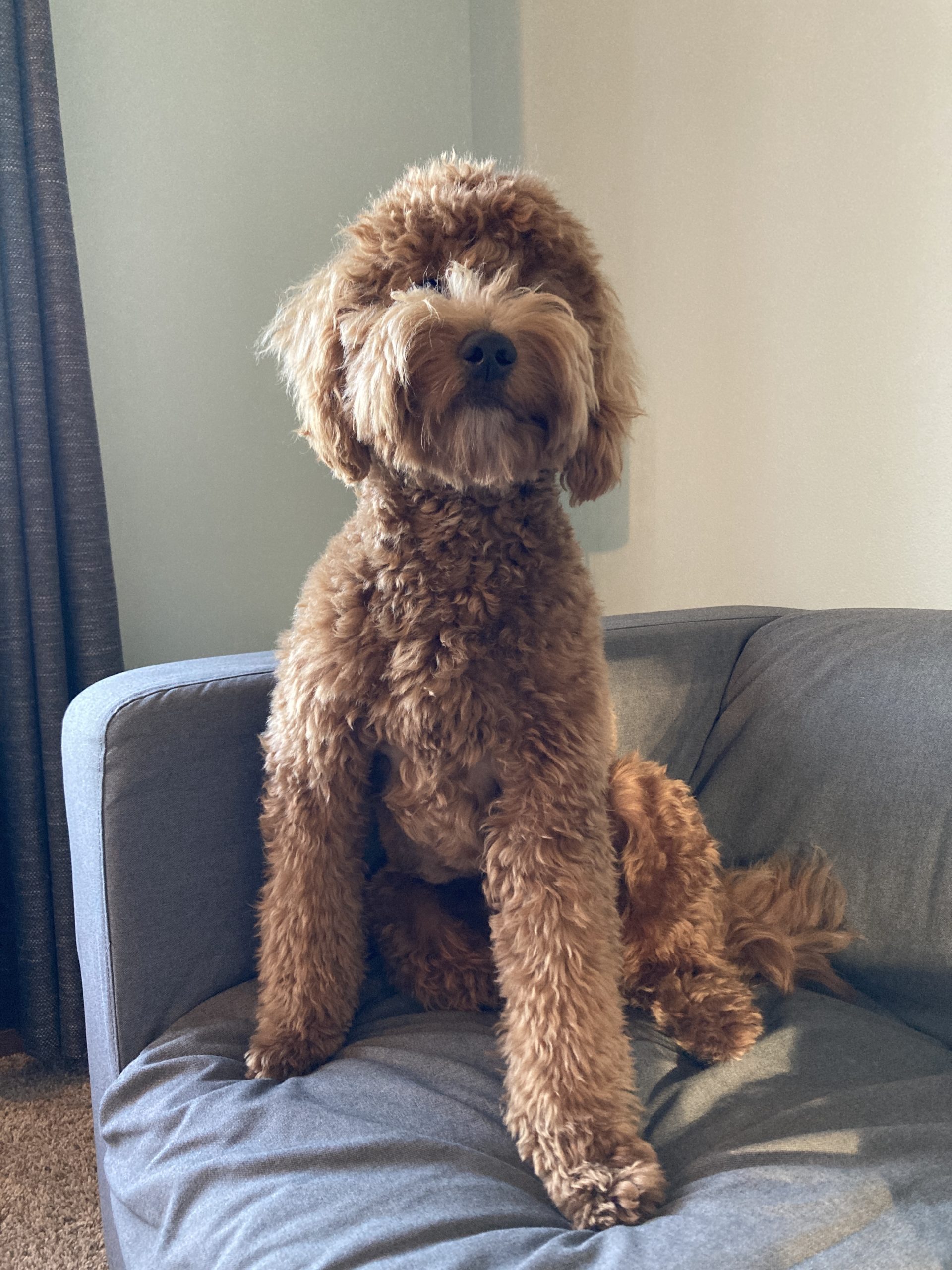 The Plea:
– For my program, I will need 3 primary volunteers and 2 alternate volunteers to do practice coaching sessions.  The coaching sessions will be 5-20 minutes, sometimes as long as 30 minutes depending on the assignment.  Initially the coaching will be about every-other week, and then it will shift into weekly sessions.  If you are interested in being a coaching volunteer, please respond with "I'm interested!" and then I will send you more details.
– I am also looking for smart women who feel dumb when it comes to taking care of themselves.  I want to hear what you want and need, what you are struggling with, what you would be SO HAPPY to achieve.  I would love to chat with you for ~30 minutes and pick your juicy brain.  If you are interested in sharing your thoughts with me, please respond with "Pick my brain!"

That's it for today.  I hope you're having an awesome day and thank you for reading my ramblings!
 
Space to be Human Lab
Do you need a nervous system re-boot?  Get $15 off a cranial sacral session for the month of October 2022.  Just use code CRANIAL when you book your session.

Newsletter signup
If you would like to sign up to get these posts sent to you directly, please click here.