Hello! Remember me?? I took a couple of weeks off from writing due to vacation. We spent a week in the Black Hills of South Dakota – biking, hiking, eating, watching X-files. That last thing – watching X-files – kinda made me feel guilty. Here I am, in the middle of absolute gorgeousness, and I'm sitting inside, butt on the couch, watching a TV show I have seen 3 times already. But, then, I realized I AM ON VACATION AND CAN DO WHATEVER I WANT! I can choose to go outside and enjoy the Hills, or I can choose to relax, put my feet up, and enjoy some very high quality entertainment.

This trip was full of awakenings like that. Here are a few of my realizations.
Doing hard, uncomfortable things can be super energizing and life-affirming.  The day after we arrived in Custer, we did a 35 mile bike ride, with a 260 elevation gain on the way out and a 947 elevation gain on the way back.  This was done on my new Surly Ogre, which is MUCH heavier than my road bike.  The tires are also about twice as wide, and we were riding on crushed gravel.  So I was biking a lot more weight, over a stickier surface, at a much steeper grade than my sea-level legs are used to.  It was ROUGH and beautiful.  On the ride back, I was kinda hating life (just keep pedaling, just keep pedaling), but once I got done and sat down with a Sierra Nevada Pale Ale, banana, and peanut butter toast, I was totally loving life.  I CAN DO HARD THINGS!
It takes a while to decompress and slow down, so if you can swing it, taking at least a week off is SO nice.  Usually when we go on trips, we just spend a couple of days at our destination and then move on to a new spot (Have to cover as much territory as possible!  Have to get home and have some time to recuperate before starting work again!  Can't spend too much money!), but this time we stayed at the same place for 8 full days.  We had time to settle in, settle down, establish a home base and venture out.  We started to sink deeper into the vibe of the area – not just skimming along the surface and checking sites and activities off boxes, but really starting to get a feel for the area, getting to know the weather, getting to the know the moods of the skies. 
Watch the stories you tell yourself.  I packed SO many activities to do in the cabin – 3 books (The Enlightened Marriage, Mists of Avalon, and Understanding Human Design), colored pencils, watercolors, my journal, and 5 Pubmed articles about the importance of therapeutic touch.  I did write every day, so I could remember what we did, and I did read a good portion of Mists of Avalon, but I didn't touch the rest of the stuff.  But, you see, here is the story I always tell myself, "If only I had more time, I would be an amazing artist.  If only I had time, I would be SO well informed on all things mindbody."  Yet, I DID have time.  But I did not even attempt to create any art, and the articles never got touched.  It reminds me of a quote I saw on Facebook yesterday, "People romanticize their plans but dread the execution.  The magic you're looking for is in the work you're avoiding."  Wow.  That really hit me.  I just want to be an amazing artist and an amazing therapist, but I want to avoid the discomfort of GETTING GOOD and of PRACTICING (there is no doing something perfectly in the learning stage).  This ties back in to point #1 – I HAVE to do the uncomfortable things in order to experience the joy and satisfaction that I want.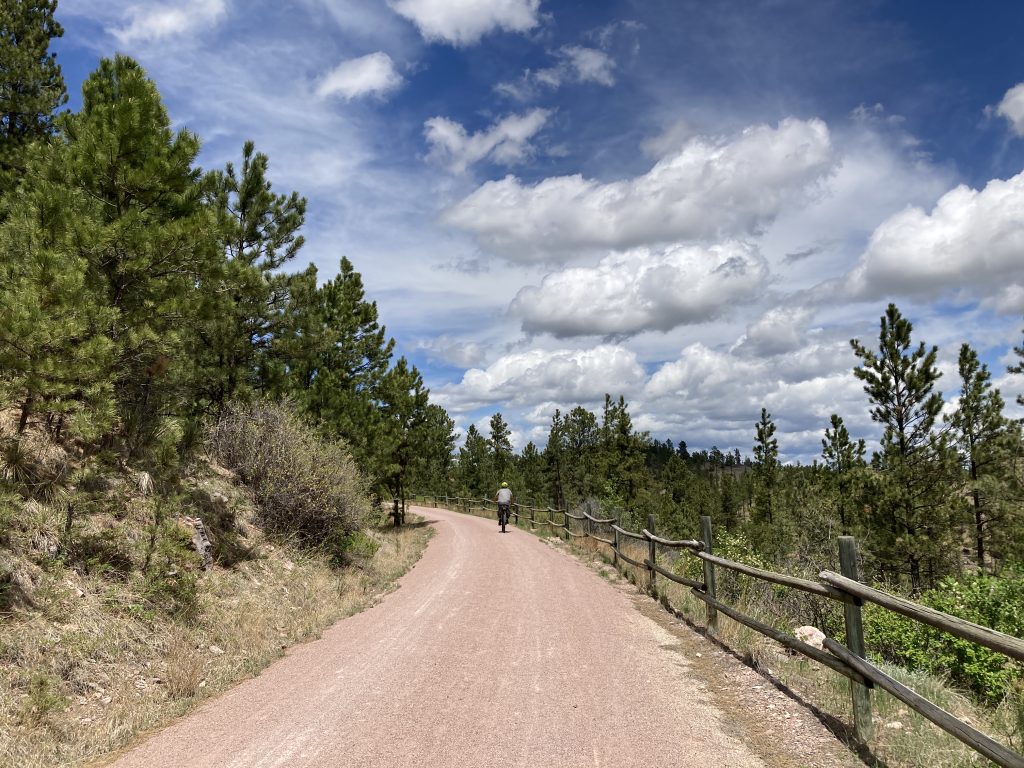 Shoot, I had all sorts of stuff I wanted to write about – the amazing Somatic Experiencing session I had this week, the importance of looking at the Adverse Childhood Experiences you have had (and how they affect your marriage), and how Presence is a fundamental requirement for us both as individuals and as a collective.  But, I will need to explore those topics in future posts.  This is my SUMMER OF FUN.  I'm really trying to focus on enjoying life NOW instead of when I accomplish my To Do list (aka "never"), so I am going stop here.

Space to be Human Lab
I am taking the second class in my Somatic Experiencing (SE) Trauma-resolution training on June 24-27. I am really excited to bring these trauma-resolution skills into our sessions. So much of our chronic pain comes from nervous-system dysregulation that's a reflexive response to various types of traumas (defined as events that overwhelmed our ability to deal with them) we have experienced in our lives. Our responses to these events enabled us to keep functioning and surviving (so THANK YOU, Body!), but those responses can get stuck in our nervous system after they're no longer needed and affect our ability to THRIVE. But SE can help us process those through and find more space for presence
Don't let your self-care suffer during the busy summer months! You can easily book a session here.
I hope you are enjoying this hot, humid Sunday!

<3

Hlo

P.S.
It is Sir Huehue's 6 month birthday today, so I have to share a picture.